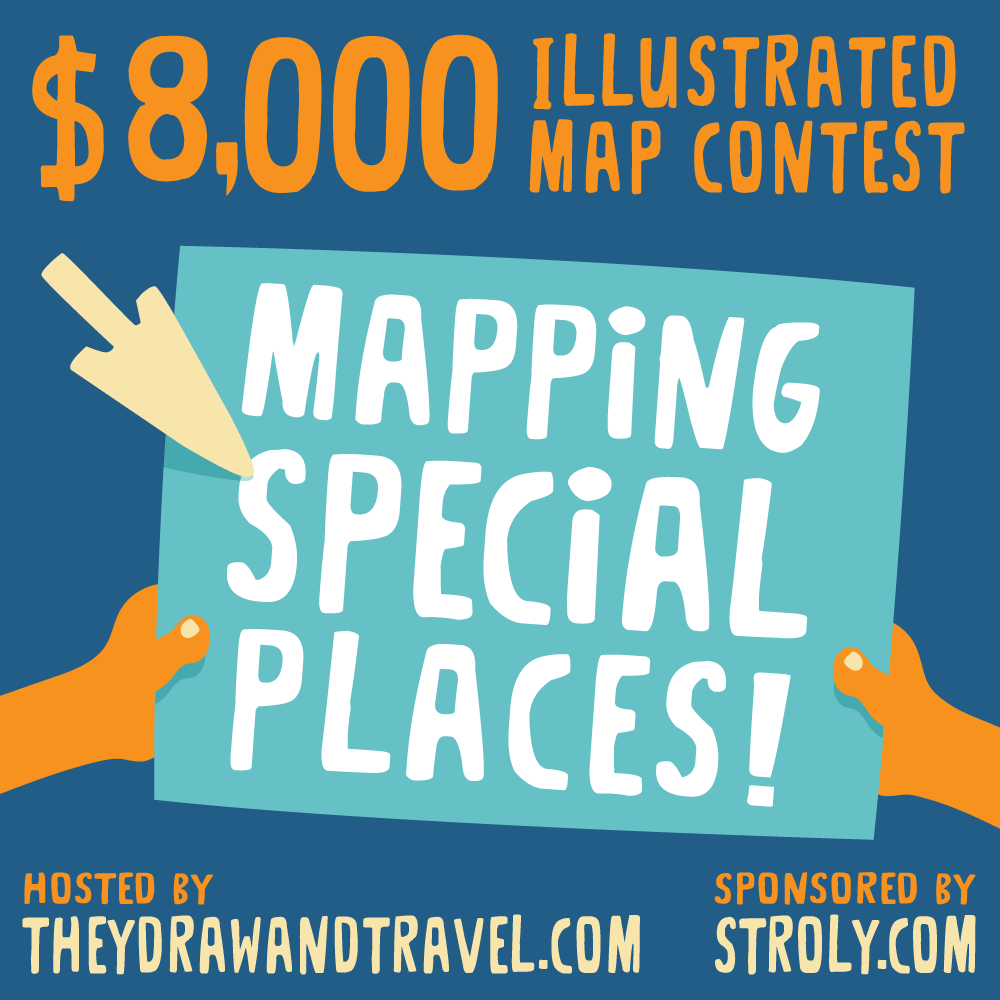 Stroly sponsors an illustrated map contest hosted by The Draw & Travel (TDAT), the internet's largest collection of illustrated travel maps created by artists from around the world.
The theme of the contest is "Mapping special places".
We are looking for maps that introduce your favorite town or recommended spots in accordance with the concept of walking with Stroly map as you introduce them to your friends.
Four (4) Grand Prize Winners will receive cash prizes.
In addition, one hundred (100) maps will be printed in a book published by They Draw & Travel, with those maps being available on Stroly as Stroly Award.
The publication is scheduled in January next year. The maps will include a QR code to access them on Stroly so users can experience the winning works in Stroly.
Here is a list of the map books published in the past.
100 Illustrated Maps of American Places | They Draw and Travel
The deadline for submissions is 11:59 pm EST, November 17, 2019.
We are looking forward to receiving applications from all over the world.
Click here for more detailed information!
Mapping Special Places Contest Challenge | They Draw & Travel